OLD HALSEY HOUSE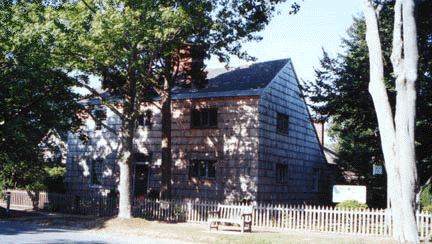 OLD HALSEY HOUSE, South Main Street, Southampton, Long Island, N. Y. Built by Thomas Halsey on this site in 1648,
it is one of the oldest English-type frame houses in the state. Contains 17th- and 18th-Century furnishings, a 
Dominy clock and a rare 16th-Century ``Breeches'' Bible. (Check out Genesis 3:7. Most Bibles state Adam and Eve 
used fig leaves to make ``aprons'' to cover themselves; this one, a Geneva Bible, states ``breeches.'') 
Hours:  Call 516-283-2494.